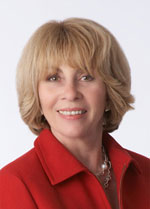 Jocelyne Monello
REALTOR, CRS, GRI, RECS
(707) 224-8281
"Going The Extra Mile Every Client, Every Time!"
Email: JMonello@gmail.com














Heritage Sotheby's International Realty
780 Trancas Street
Napa, CA 94558

Direct: 707-224-8281
Fax: 707-251-8362

Each Office is Independently Owned
and Operated




Buying Real Estate in the Napa Valley

Title Insurance


In Napa Valley California, most real estate transactions are closed with the insurance of a title insurance policy in favor of the owner, the lender or both. Many homebuyers erroneously assume that when purchasing a piece of property, possession of the deed to the property is all they need to prove ownership. Not so, because hidden hazards may attach to real estate. Forgeries, faulty surveys, hidden liens, and false representation of ownership of a married person as being single are just a few examples of factors which may cloud title to real property ownership. A property owner's greatest protection is a policy of title insurance.


What is Title Insurance?


Title insurance insures property owners that they are acquiring marketable title. Unlike casualty insurance policies which insure against future events, title insurance is designed to eliminate risk or loss caused by defects in title from past events.


A title insurance policy is a contract of indemnity which guarantees that the title is as reported. If it is not, and the owner is damaged, the title policy covers the insured for his/her loss up to the face amount of the policy.


The Title Search


Issuing a title policy is an extensive and extracting process. Title companies work to eliminate risks by performing a painstaking search of public records or the title company's own "plant". The title plant is where public records, laws and court decisions pertaining to property and the parties to the escrow are maintained. There, current recorded ownership, any recorded liens or encumbrances, or other matters of record which could affect title to the property are determined. Once a title search is complete, the title company issues a preliminary report detailing the current status of title.